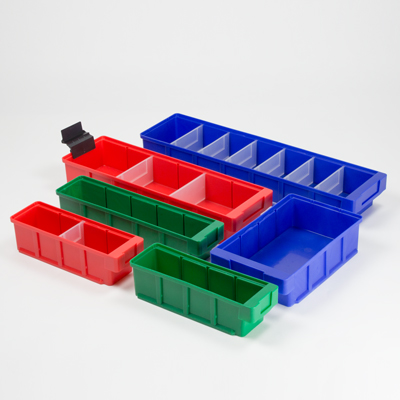 Kunststof magazijnbakken zijn ideaal voor het opslaan van uw voorraad kleinmateriaal en service onderdelen. Magazijnbakken met vakverdelingen of tussenschotten dienen voor ordening op het schap. Vervaardigd van zeer slagvaste polystyrol. Uit voorraad leverbaar in de hieronder aangegeven kleuren en met enige levertijd ook in geel en groen.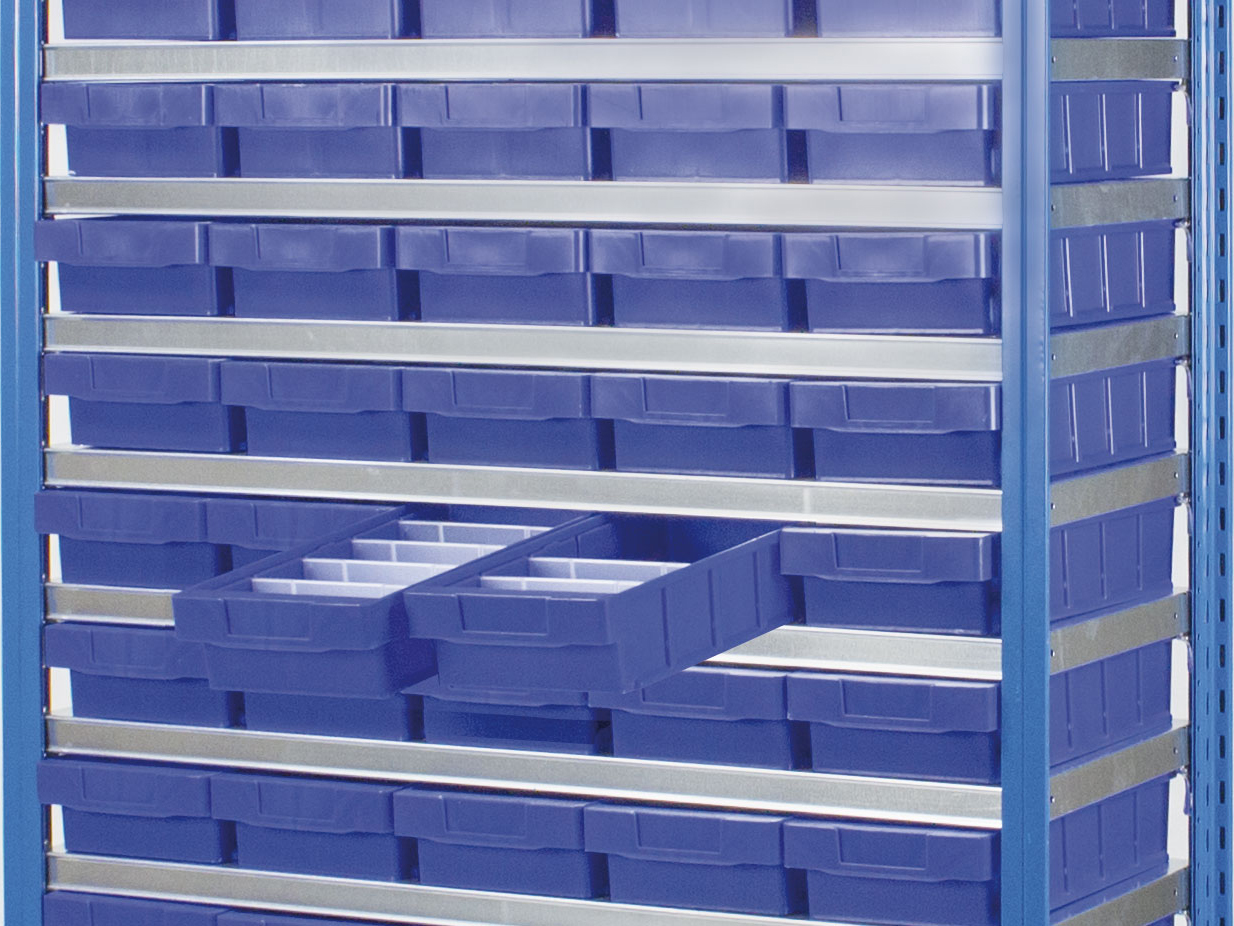 Door de rechthoekige, strakke vorm staan stapelbare magazijnbakken op het schap exact tegen elkaar aan en is er geen ruimteverlies. De verschillende breedtes zijn afgestemd op schappen van 950 mm nuttige ruimte (serie VKB) of 1000 mm (serie MB).
Als u stellingen met stalen, van onder opengewerkte schappen gebruikt, kan het handig zijn de stellingbakken van "uittrek beveiligingen" te voorzien. Deze zorgen ervoor dat een bak in schuine stand in de stelling blijft hangen, zolang de schaphoogte niet te groot is.
Specificaties:
beschikbaar in 3 breedtes en 4 lengtes
onderling stapelbaar
versterkte ribben
gemaakt van slagvaste, taaie polypropyleen (PP)
met etiketvoorziening
transparante plastic verdeelschotjes beschikbaar
ook in ESD variant beschikbaar