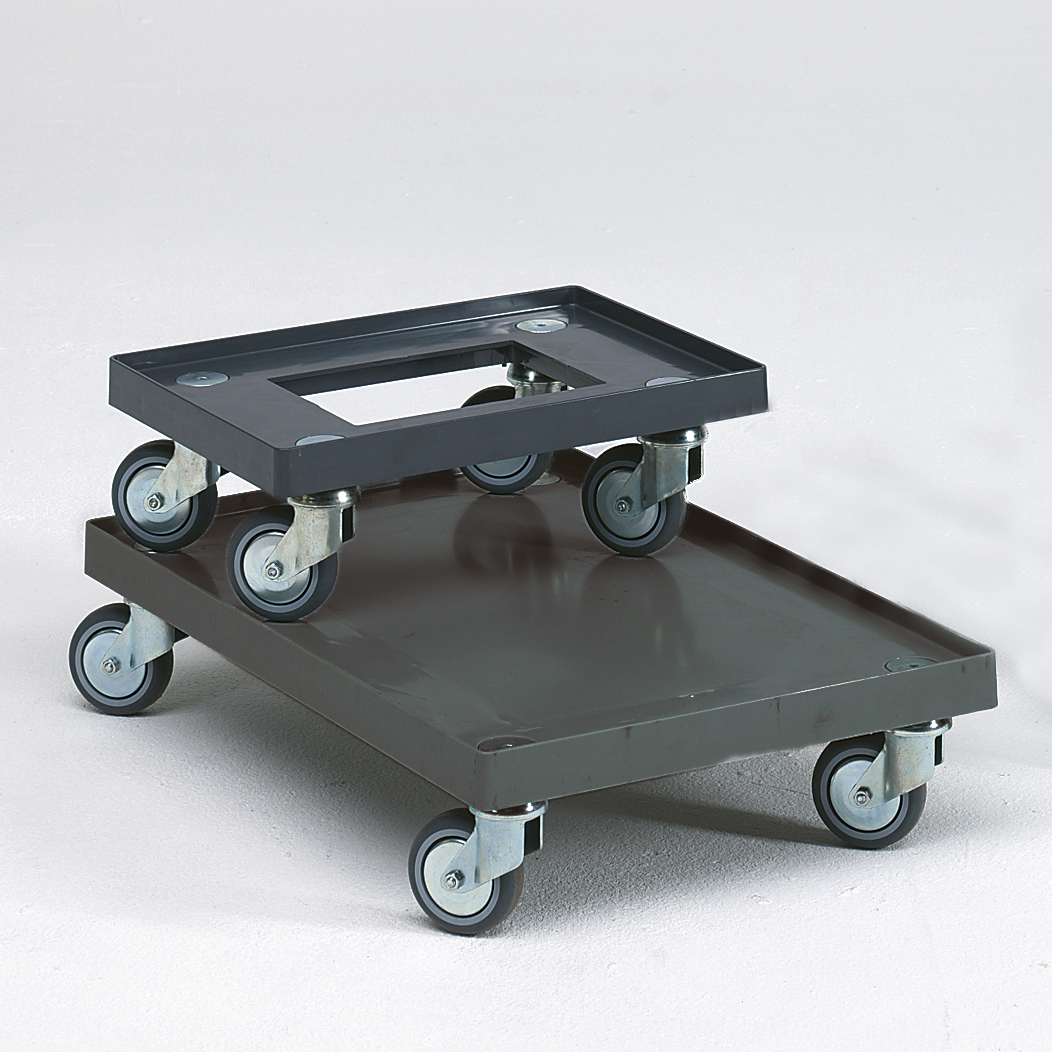 For the practical and ergonomical moving of bins Engels offers transport rollers for a variety of applications. ABS conveyors rollers are suitable for light to medium load up to 150 kilos. Available from stock and in our assortment for years.
We supply transport rollers in bright colors (red, blue, yellow, green, natural) with different wheels (nylon, PP, rubber) and forks (galva or stainless steel), depending on the application. In the strongest version, loadable up to 200 kg!
Especially for the food industry, we provide hygienic freezer-proof transport rollers from HMPE virgin plate material equipped with stainless steel forks and wheels. Loadable up to 400 kilos, even in the freezer! We also deliver this type of transport roller in varying sizes and loadability.
Especially for applications in the electronics industry, we also deliver all variants in ESD-safe version!