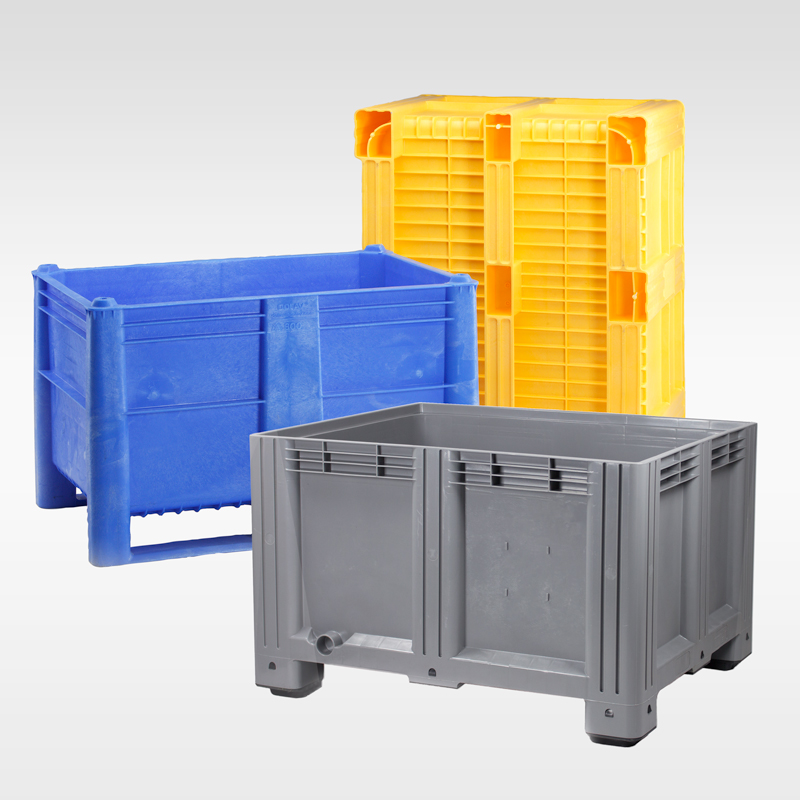 Popular for their large volume and strong construction. You can find our pallet boxes in assemblies for the automotive for heavy materials as well as for vegetables and fruit growers to transport large amounts of loose products. The possibilities are extensive and proven by our years of experience in different industries.
Strongbox and E-line
The palletboxes with smooth edges are especially strong and because of their smooth insides their easily emptied. The walls are avaiable perforated and closed aswell.
Hygiënebox
Hygienic pallet boxes are completely smooth for hygienic cleaning, no seams where remains can be left behind.
Maxibox
The palletboxes with maximum capacity are tapered slightly outwards, for optimal storage when the boxes are filled. The walls can be closed or perforated.
Jumbobox
We can weld pallet boxes together in the length or height, using an industrial butt fusion machine. This allows us to provide large pallet boxes in a variety of sizes that are just as strong as if they were produced from a single piece.