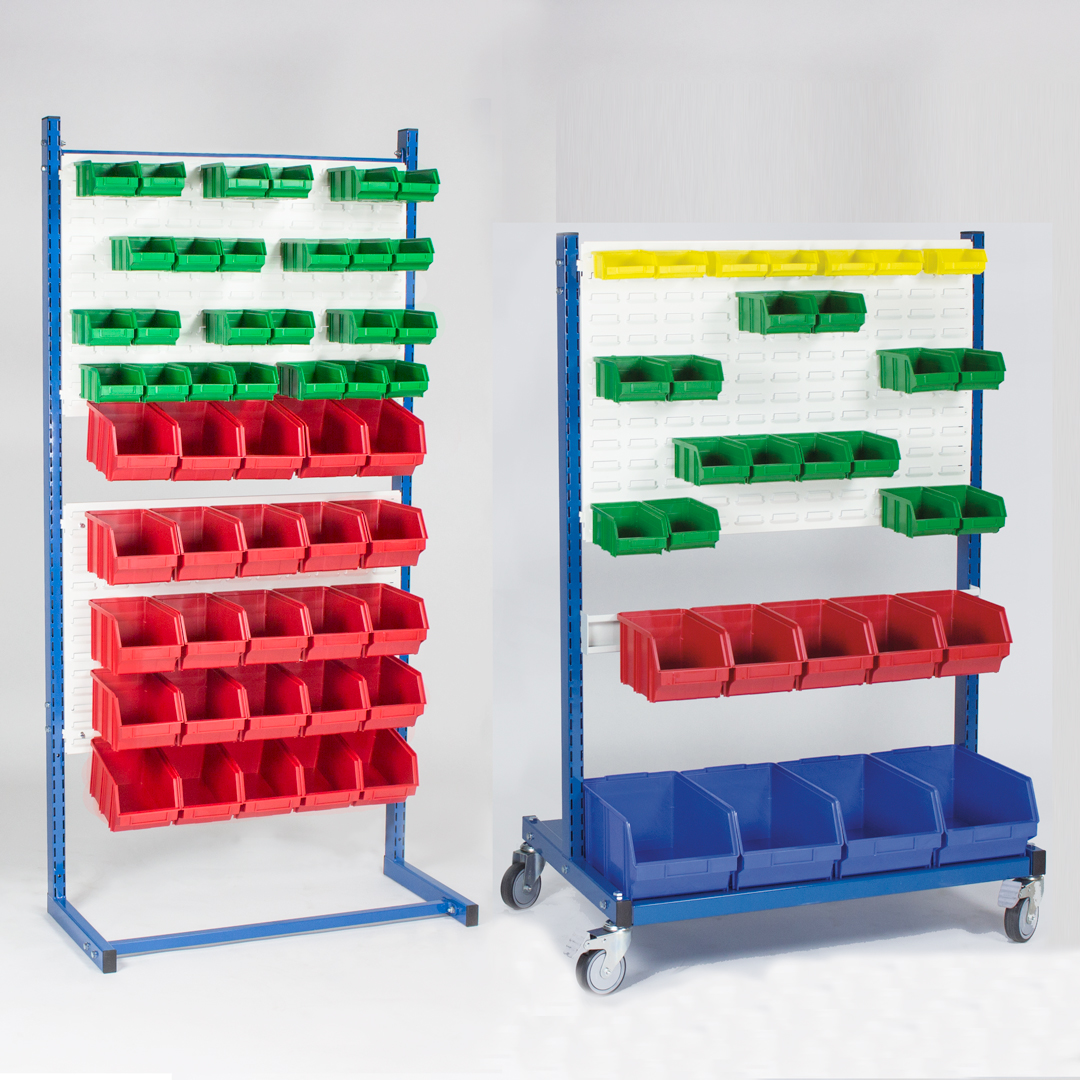 Magazijnrekken en bakkenwagens zijn de ideale oplossing voor compacte en mobiele opslag van kleine onderdelen en gereedschappen op een klein gebied en dragen bij aan een overzichtelijke inrichting van uw winkelruimte.
Bakken en magazijnbakken kunnen opgehangen worden of op een legbord liggen. Het rek kan met een open, dicht of geperforeerd achterpaneel voorzien worden. Magazijnrekken kunnen voor bevestiging tegen een muur op een kar of los als dubbelzijdig rek ingezet worden.
Voor bakken, trays, waskorven en andere opslagmiddelen leveren we ook kunststof wagens. Kunststof wagens zijn voedingsmiddelengeschikt, goed en gemakkelijk schoon te maken en corroderen niet.