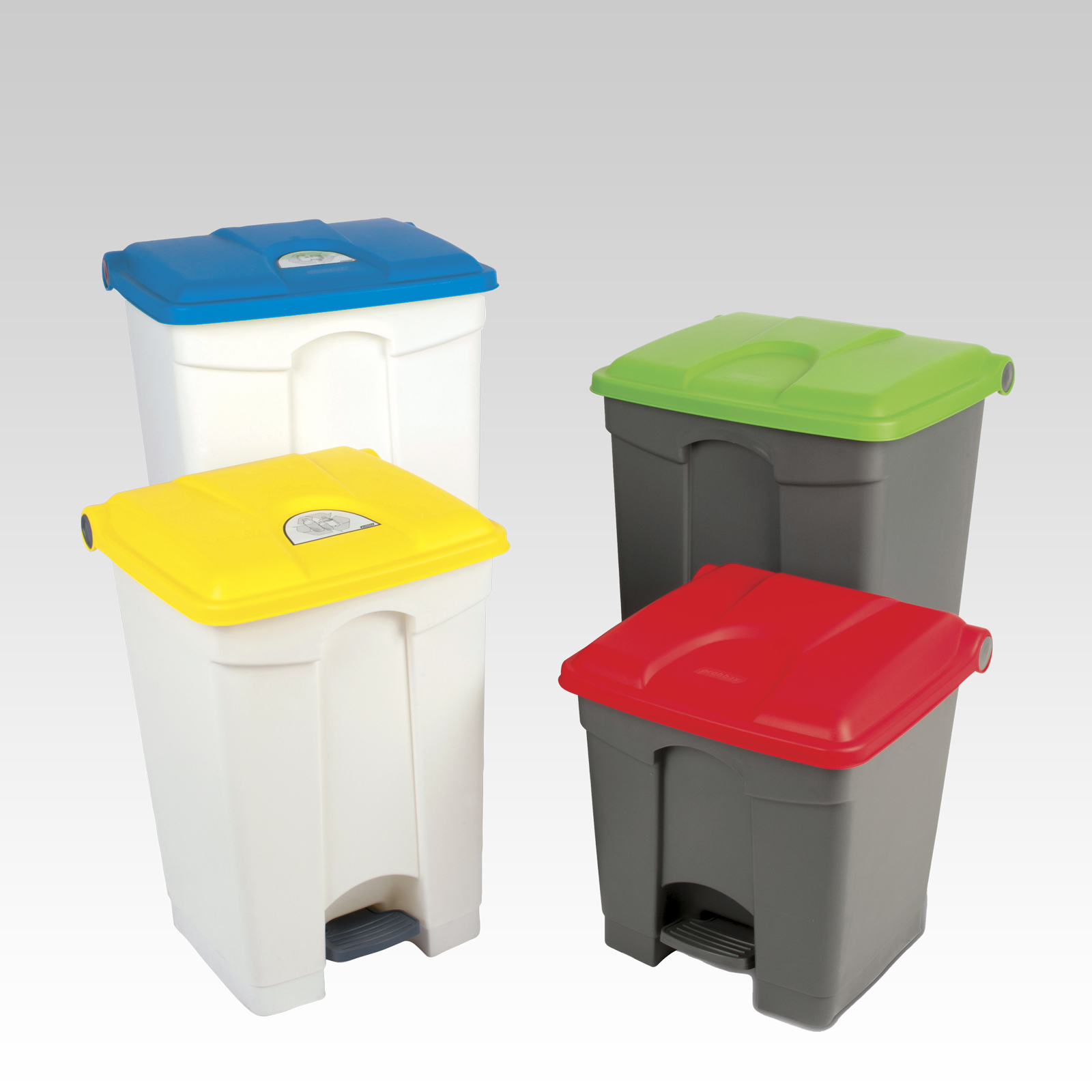 U gooit uw afval weg zonder de bak aan te hoeven raken. Onze hygiënische pedaalemmers voldoen aan de HACCP richtlijnen en zijn verkrijgbaar in 4 maten: 30L, 45L, 70L en 90L. De bak is verkrijgbaar in grijs of wit en met gekleurde deksels (blauw, geel, groen, rood, wit of grijs). Combineer de pedaalemmers in sets van 3 of meer en het kan worden ingezet als afvalscheidingsstation. De voordelen op een rijtje:
Stil, industrieel pedaalmechanisme
Deksel sluit nauw af, zodat de geur beperkt wordt
Conform de HACCP richtlijnen
Glad en rond, dus makkelijk schoon te maken
Kunststof! (licht, roest niet, deukt niet, splintert niet)
Leverbaar in 4 volumes, bak in 2 kleuren en deksel in 6 kleuren
Iedere bak wordt geleverd met een set afvalscheidingstickers van 6 selectief afval stickers.
U geeft aan welke afvalstoffen in welke container horen door de sticker met afvalfractie op de daarvoor bestemde plek op het deksel te plakken.