Een echte special voor de brandweer: de ademluchtcilinderbak
Voor diverse brandweercorpsen in Nederland, België en Frankrijk maken wij een speciale bak dat uitermate geschikt is voor voor de opslag en transport van zware materialen, zoals ademluchtflessen.
Als basis voor de bak gebruiken we art.nr. 3-209G-0 (600x400x425mm) en art.nr. 3-301G-0 (600x400x225mm) of art.nr. 3-302G-0 (600x400x325 mm) afhankelijk van de hoogte van de fles. De twee bakken worden op elkaar bevestigd gelast en geniet.
In de bovenste bak worden gaten in de bodem gefreesd met de diameter van de persluchtfles en in de onderste bak wordt een vakverdeling geplaatst. Afhankelijk van de diameter kunnen er 4, 5 of 6 flessen in één bak. Het versterkte deksel in combinatie me stalen scharnieren maken de bak tot een ijzersterk product.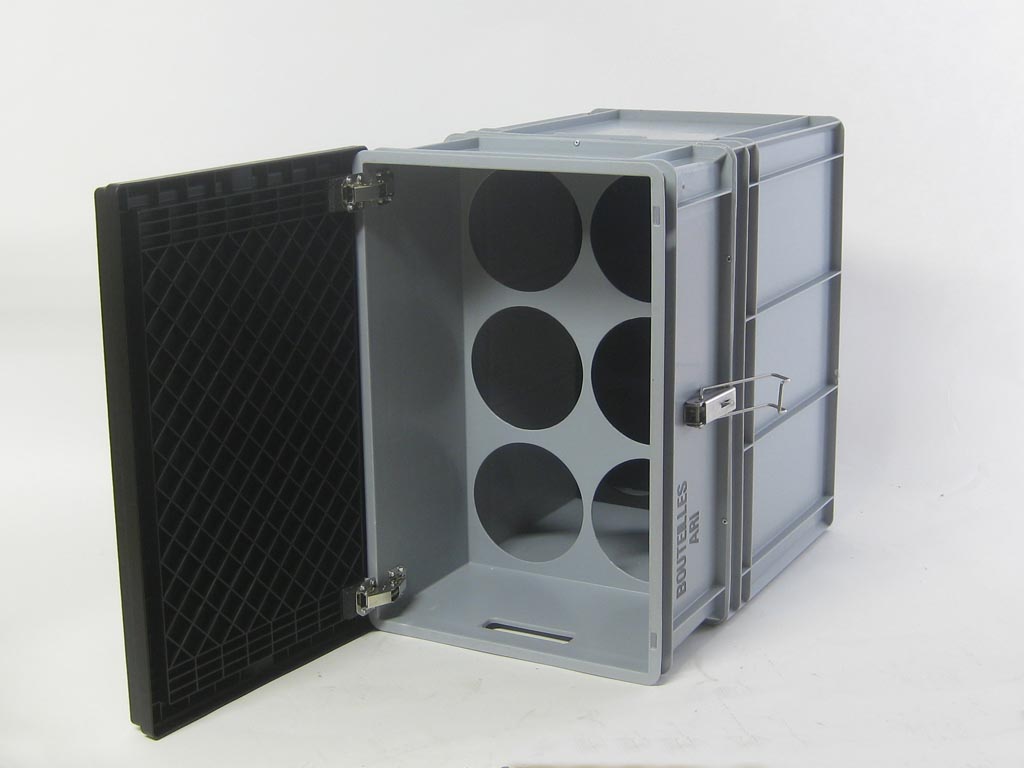 Onze montage-afdeling heeft al meerdere uitvoeringen gemaakt. Variaties in hoogte en breedte voor flessen of andere zware cilindervormige artikelen is daarom ook geen probleem. Daag ons uit!