ALLO RESTO by Just Eat, a French home delivery comapny, has bought more than 2500 scooter boxes for the distribution of food from local restaurants.
---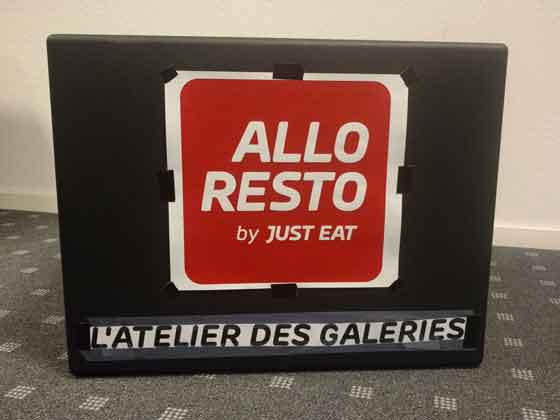 In 2017 Allo Resto started with a new campaign and a new logo. We supply the scooter boxes that they sell to their network.
The most sold scooter boxes are the 100 liter version, with 3 PVC foam advertising signs with the Allo Resto logo and a sticker with the name of the affiliated restaurant.
We are proud to supply Allo Resto by Just Eat, after Sushi Shop and Planet Sushi, as the third major buyer of our scooter boxes in France.
Planet Sushi
Planet Sushi chooses our food delivery scooter boxes over the aluminum scooter boxes, which they used until now, because they damage very quickly. Initially, the logos were screen printed on the scooter boxes. Then switch was made to plastic plates. The scooter delivery boxes already in use were collected and pink coloured plastic plates were placed over the applied logos. These plates give the scooter delivery boxes a very striking and trendy look.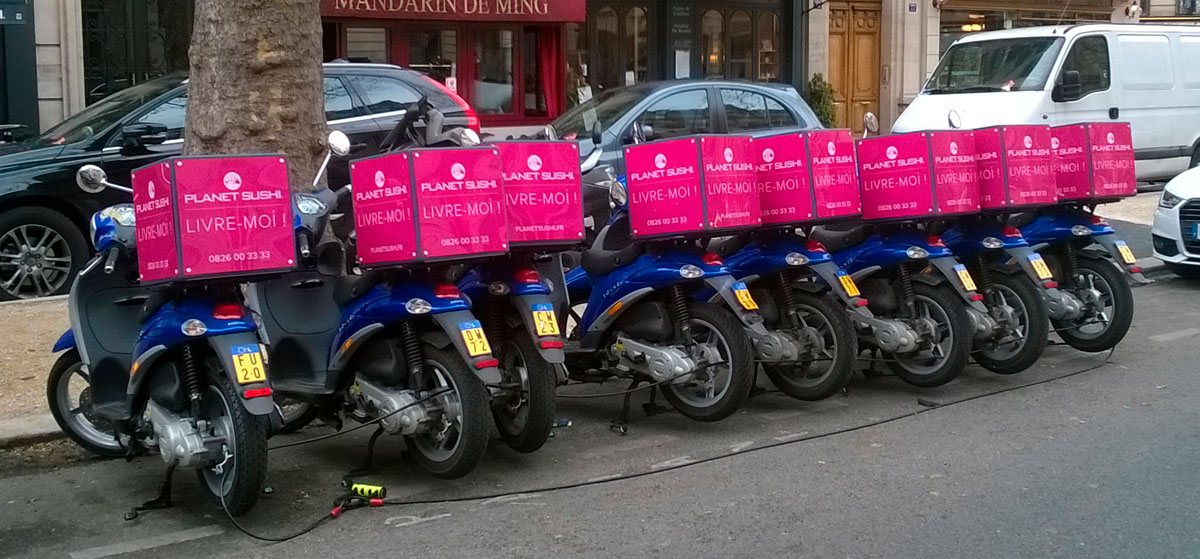 Sushi Shop
Sushi Shop is our largest customer for scooter boxes in France. They also made a change in concept in their own corporate identity and asked us to supply 500 sets of plexiglass plates to put on the scooter boxes they bought from us in the past. The plexiglass is painted on the back, which gives a brilliant and luxurious effect. The plates are attached with black aluminum rivets.